Austen van der Bleek's Mix for Dionysian Mysteries' Sessions Podcast
Our faithful resident Austen van der Bleek doesn't do a lot of mixes, but this past fall was fairly fruitful for him. After getting something off his chest in November, he connected with the Dionysian Mysteries crew out of Miami and submitted something for their Sessions podcast, joining the company of Rob Mello, Tall Black Guy, thatmanmonkz, Kid Sublime, Around7, and many more. They also debuted colorful new artwork for the series from talented German artist cheslo (who produces music as QY as well).
With Florida finally seeing colder weather, now's a good time as any to listen to the December offering. Digging right in, the mix starts off with the wintery chimes of LA beat maker Marques LaFelt, ensuring the palette is "CLEARD." The effortlessly cool production work of jLove emerges out of this, introducing listeners to their surroundings in an homage to the Montreal scene, which translates more universally to that feeling of stepping out of the cold and into the warmth of a club full of steamy dancers and friends — or "Home," as some like to call it. This sets the stage for the billowy sounds that follow on our trip through a deep house wonderland. Imagine the air thick with love, as the night builds in energy, from warm up to frenetic peak — with dips in between — until things finally wind down and the dance floor dreamers come to terms with the night's end, exiting back into chilly winds and coming face-to-face with the real world once again.
Follow Austen van der Bleek on SoundCloud / Mixcloud / Facebook / Twitter / Instagram / Google+ / Resident Advisor
Follow Dionysian Mysteries on SoundCloud / Mixcloud / Facebook / Twitter / Instagram / Google+ / Resident Advisor
For booking enquiries, please contact us here.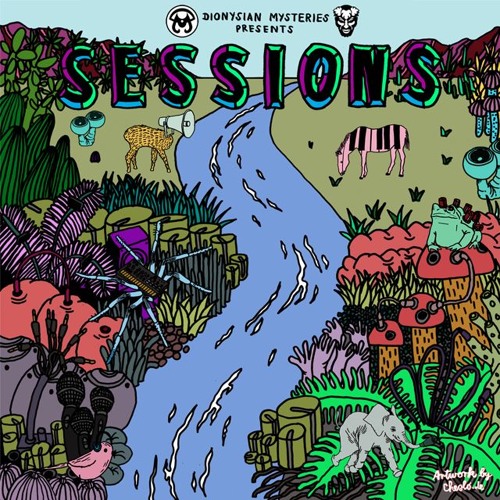 Track list
Marques LaFelt – CLEARD [Not on Label]
jLove – Home [Summerhill Music]
Laurence Guy – W.L.Y.B. [Church]
Crackazat – Candle Coast [Local Talk]
Knee Deep – Nightwaves [Kneedeep Recordings]
Laid – Punch Up (Wozsonik Vokz) [Symple Sound]
Norm Talley – Beats on Broadway [NDATL Muzik]
Alton Miller – Can't Hide It (Matthias Vogt Remix) [ProgCity Deep]
808 Mate – Retina Dreams [Workshop]
Fred Everything featuring Wayne Tennant – Mercyless (Atjazz Unreleased Astro Remix) [Lazy Days Recordings]
Stefan Ringer – MUYM [The Love Below]
Lee Dearn – Journeys [Not on Label]